Freeman Outdoor Gear Utilizing Cerakote Ceramic Coatings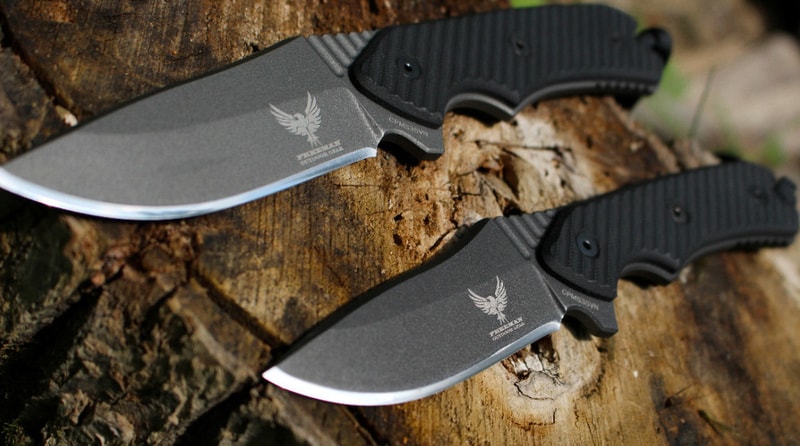 Cerakote is pleased and proud to announce that Freeman Outdoor Gear is utilizing Cerakote Ceramic Coatings to enhance the protection performance of their custom made line of knives. Freeman Outdoor Gear, founded by former Wildland firefighter, U.S. Army Aviation Machinist and professional knife design engineer Jeff Freeman, delivers premium knives and gear for urban, outdoor and military activities. Each knife is manufactured in Oregon and uses only the highest quality US-Made materials and state of the art manufacturing technologies and processes.
The Model 451 line of knives by Freeman Outdoor Gear feature a Cerakote coating and a CPM-S35VN steel drop point blade with a main flat grind and thick secondary swedge for maximum toughness and piercing ability. For more information on Freeman Outdoor Gear, visit www.freemanoutdoorgear.com.