Regardless of what you're looking for in your fitness equipment, CERAKOTE® offers the premium performance finish you need for world-class corrosion protection, wear resistance, and chemical resistance as well as limitless customization possibilities. Leading fitness equipment manufacturers across the world are choosing Cerakote to finish strong!
---
What Is Cerakote?
Cerakote is a thin filmed ceramic polymer coating that is used on any surface to improve its wear, chemical, and corrosion resistance. Cerakote coatings offer manufactures and users alike, the ability to improve the performance and longevity of their equipment.
Why do Industry Leaders Choose Cerakote?
Unmatched corrosion protection
Superior chemical resistance
Highly wear resistant
Extreme durability
Endless customization
Thin filmed application
Single layer coating application
Environmentally friendly
What does Cerakote do for Your Fitness Equipment
According to failure analysis engineers at SEA Limited, the pretreatment process of Cerakote and the Cerakote itself, yield between 70,000 to 300,000 drop cycles compared to standard chrome barbells that typically can only withstand 35,000 cycles.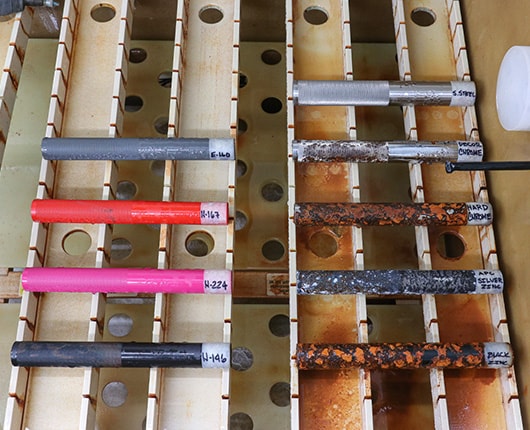 Unrivaled Corrosion Protection
With the harsh environments of sweat, chalk build-up, constant sanitation and cleaning, standard finishes such as zinc, chrome, and even stainless steel are prone to corrosion and rust. Cerakote's ceramic polymer technology offers a lifetime of protection from even the harshest environment.
Chrome Plating is a thing of The Past
Chrome plating has been the standard finish for barbells for decades. Industry-leading Rogue Fitness' scientific analysis has shown conclusively that chrome decreases the durable lifespan of barbell shafts.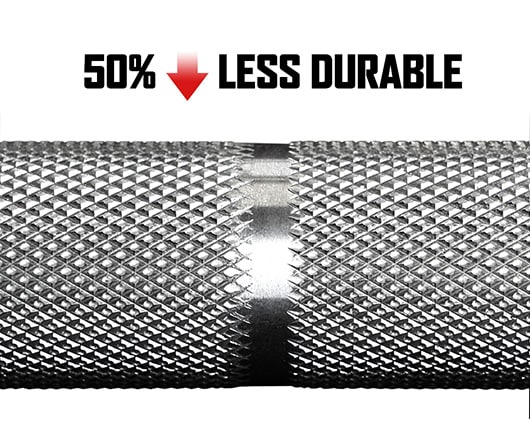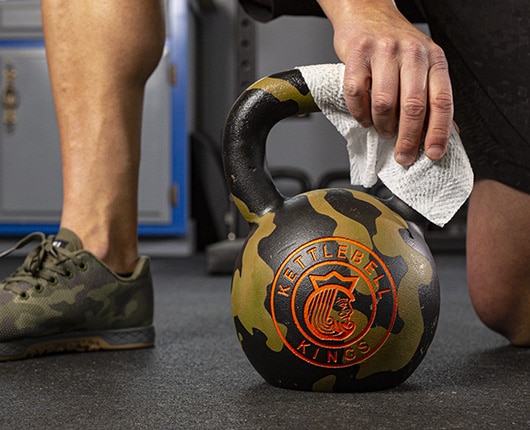 Chemical Resistance
Common disinfectants speed up corrosion and cause color fading or coating failure. Cerakote's chemical resistance properties are impenetrable to disinfectants and commercial cleaners, leaving your equipment protected and looking great for years to come.
Thin Film Single Coat Application
With a film thickness of .0005"-.001" Cerakote not only protects fitness equipment, but doesn't affect the grip and feel of the knurling. Cerakote's single coat application also allows manufactures the ability to easily implement the application process in-house.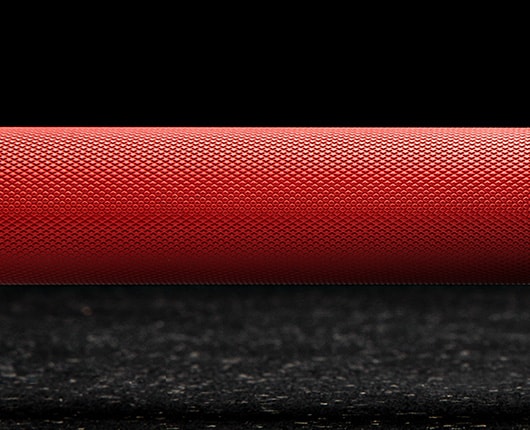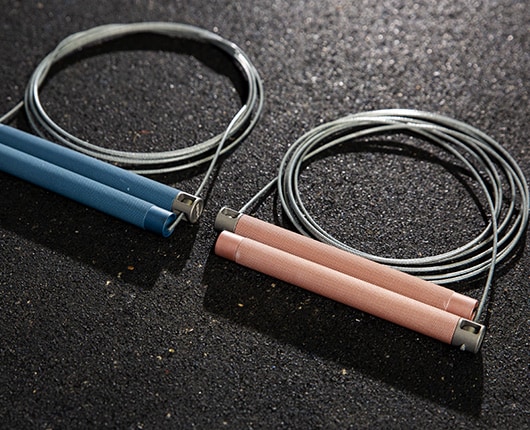 To Customize and Protect your Fitness Equipment Now
Manufacturers, please contact us to discuss a complimentary demonstration of Cerakote on your equipment. Cerakote is available in over 85 countries and can be economically integrated into your current finishing process or outsourced to one of our factory trained Certified Applicators around the world. More fitness equipment manufacturers choose Cerakote than any other ceramic finish.
To Cerakote your gym equipment please contact us at sports@cerakote.com.
Brands that Trust Cerakote