Elite Bows Offer Cerakote Protection For 2013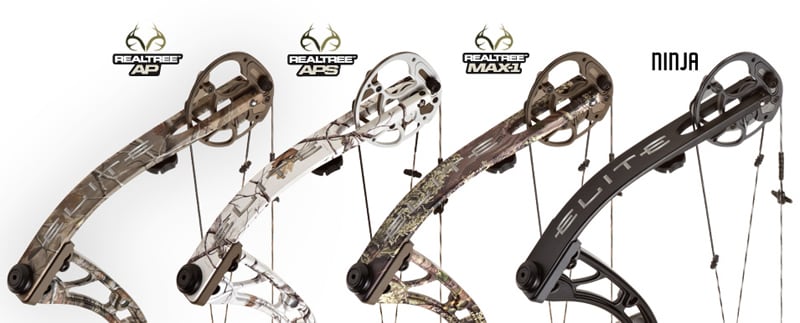 Some might ask, "Why would ELITE™ put a premium gun coating on bow parts?"
Elite asked, "Why hasn't anybody done this before?"
Great news for bow hunters and enthusiasts for 2013, Elite Archery will be coating components of their field leading bows. The article, from www.elitearchery.com, goes on to state "Cerakote is a super-premium, ceramic-based, long-lasting performance coating. For 2013, each cam, module, cable rod and suppressor rod on every Elite bow will be coated with Cerakote. Cerakote offers impact protection, scratch protection, even corrosion/chemical protection. Cerakote is inherently flexible so it won't crack or detach. In testing against other performance coatings, Cerakote blew away the competition - in every category!
Maybe more important, parts perform better together when coated with Cerakote. Tolerances are tighter and, thanks to Cerakote's remarkably low coefficient of friction, parts that move with or against each other do so with far less friction. This means they last much longer, work together much better and make far less noise.
So, while bow parts coated with Cerakote just look cooler (by the way, Cerakote absorbs light so it is non-reflective), you'll find out it also performs better in just about every way. That's why we have to ask, "why hasn't anybody done this before?""
For more details visit www.elitearchery.com!