Cerakote Clears Now Available At Cerakote.com!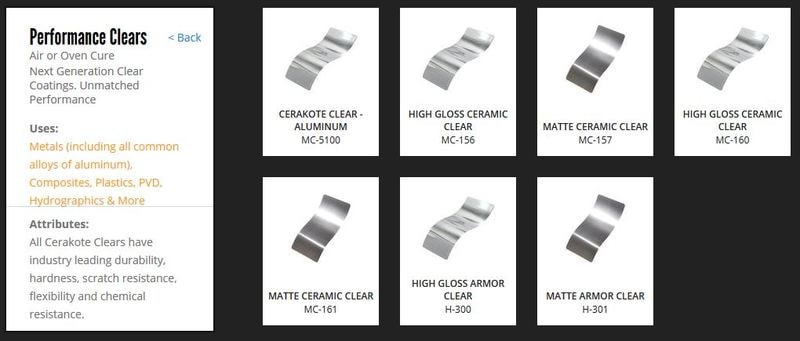 Great news! The entire lineup of Performance Clears are now available at Cerakote.com! From the matte clears of MC-157, MC-161 and H-301, to the glosses of MC-156, MC-160 and H-300, to the all new MC-5100 Clear for Aluminum, we have you covered! You can find them all here.
And more exciting news, soon our entire lineup of High Temp Coatings will be available on Cerakote.com as well! These are the thinnest, most durable high temperature ceramic coatings in the world, led by our incredible Glacier Series. These coatings feature industry leading heated and un-heated corrosion protection, withstand thermal shock without degrading or losing color, and offer a smooth, rich finish in a single coat application. They are excellent for applications such as automotive components, exhaust and headers, aluminum wheels, brakes and calipers, heat exchangers and more.
No matter the application, you'll be able to find a Cerakote product to fit your needs.