Gunnuts.net Reviews Cerakote Firearm Coatings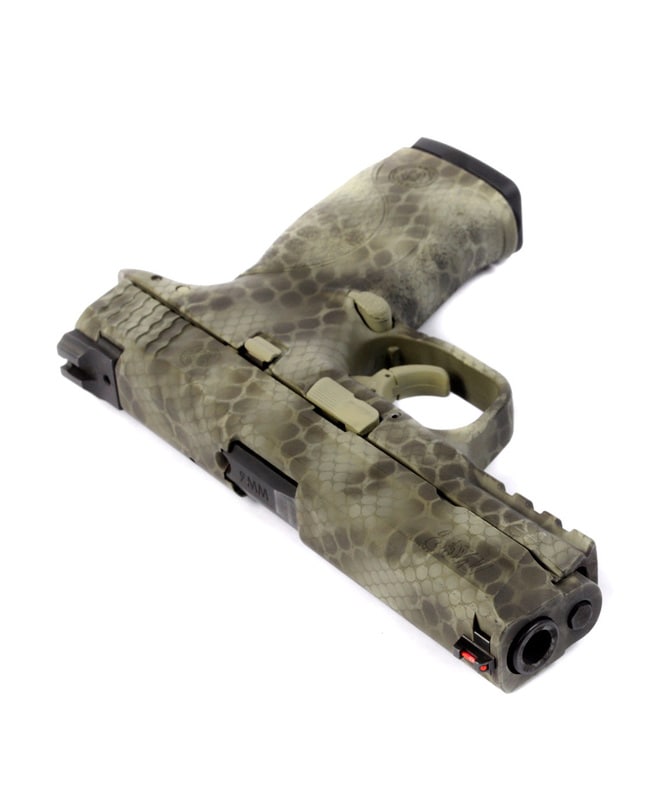 Check out this recent article courtesy of gunnuts.net:
Cerakote
You may remember the post I put up regarding the different firearm coatings, and how the only one I had an experience with was Moly Resin™. Shortly after this was written a representative from Cerakote actually contacted me and asked me to send them a gun. So I did, and I can objectively say I'm extremely impressed.
I can't actually speak for the durability of the product, yet. I've only had it for a few weeks and have only put around 1,000 rounds down range during that time. If you look at their testing results it's no surprise that a few weeks in my possession hasn't actually managed to harm the coating yet, I'll be impressed in about a year. However, reading through their testing results bodes well for the product. I know over time it will wear but it just doesn't seem like it's going to wear very fast. I know that it's been tested for corrosion and durability, let's see how it stands up to a year of me.
There were a couple things that absolutely amazed me about Cerakote's work. The first was how thorough they were in the coating process. If you look at the photo of the field stripped gun that Weapon Outfitters posted you can see that the entire firearm has been coated, inside and out, the trigger group and even the coil pin, locking block and headed pin. The one frustration this has caused me is that the magazine sits a little too tightly inside the gun, and I had to do a number of reloads to work my gun back to where it will easily drop free. That being done, the gun functions perfectly and is protected from the elements very well according to all of Cerakote's testing.
The second thing that really impressed me about it was how good it ended up looking. When they first offered to do snakeskin I was a little worried that it would end up looking really cheesy, but I went for it anyway. I love how it turned out, it's unique and very well done! Caleb hates how it looks, but browsing through Cerakote's gallery there is everything from dual-tone to burnt bronze spider webs to pink flowers to shimmer gold, I'm sure we could get some race-red accents on his Glock 21.
(photos by Weapon Outfitters, article courtesy of gunnuts.net)