Kodiak Koating at Rockcastle Three Gun Match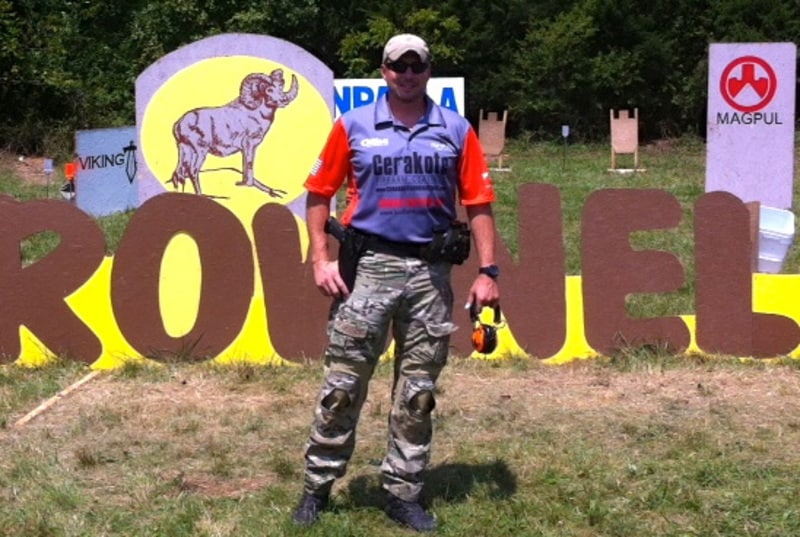 Aaron Reed of Kodiak Koating, who recently became Cerakote Factory Trained and Certified and are based out of Shelbyville, Kentucky, competed at the 2012 Rockcastle 3 Gun Match. Aaron states, "It was a real tough match, and I had a few issues with my equipment. I managed to place 86th out of 250 "Pro" shooters. I should have been top 30. The first day I was on track to rank about 15th, but things went downhill on me the second day. The Ozark 3 Gun match next week will be different." Photos of the event are courtesy of M&R Wildlife Photography.
Kodiak Koating offers digital camo, tiger stripe, urban camo along with a wide range of custom looks for your firearm. They offer a shop that can handle volume, but is small enough for quality. They also have the ability to coat knives, watch cases, fishing reels, or anything that would benefit from a Cerakote finish. For more information on Kodiak Koating, Inc., visit them at www.KodiakKoating.com.