Gulf Coast Shooting Perfects 'Distressed Cerakote'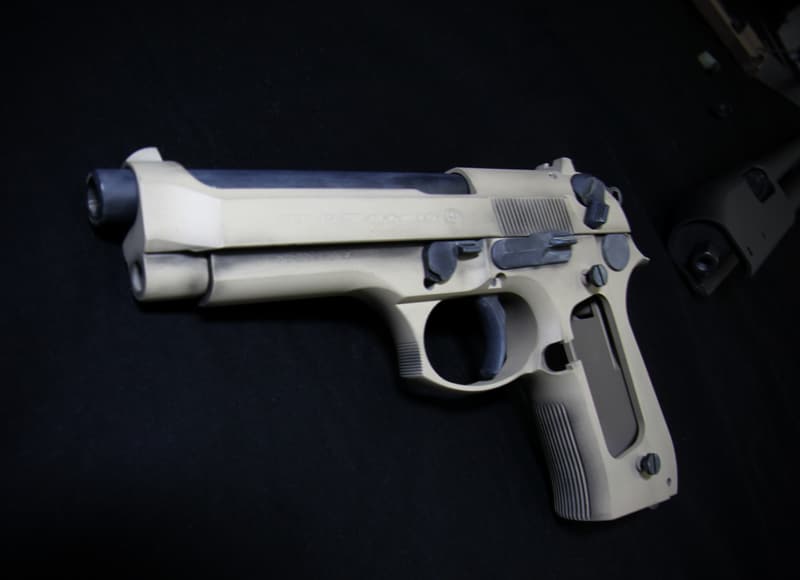 Gulf Coast Shooting, LLC., based out of Mobile, AL, has just completed the Cerakote Firearm Coating Training Course and are currently the only Factory Trained & Certified Cerakote Applicators in Alabama. Gulf Coast Shooting has been coating firearms for six years, and four years ago they found Cerakote and have been using it ever since. They have not only coated firearms, but everything from fishing reels and knives to flashlights, tools and car parts. Gulf Coast Shooting does local firearm coating, but have had customers send in pieces from across the nation. So far, they have done business with customers in 28 states, from New York to Hawaii.
GCS, LLC. specializes in a 'Distressed Cerakote' look. The coating application makes the finished firearm look like it has been through multiple battles. There are air-brushed burns, shadows and 'wear' marks throughout the firearm, creating a very detailed and crafted distressed feel. It allows for a war-torn looking firearm without sacrificing performance and enhancing its durability and protection through the Cerakote coating. The look was inspired by an actual photo of a battle-scarred LaRue tactical rifle. Gulf Coast Shooting immediately wanted to reproduce the worn, distressed look through the use of Cerakote. By attending the two-day, hands on training course, they were able to learn skills that helped them perfect their 'Distressed Cerakote' look.
For more information about Gulf Coast Shooting, visit www.gulfcoastshooting.com or www.facebook.com/gulfcoastshooting.