Cerakote Applied To The LWRC M6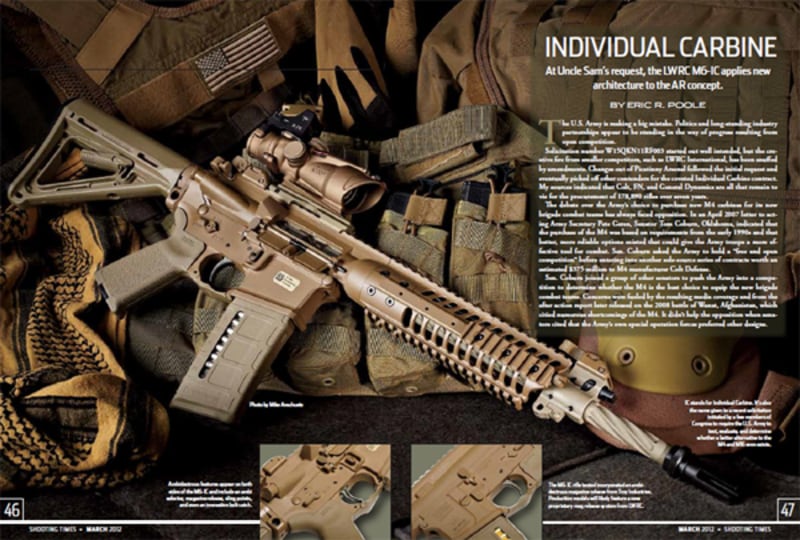 Cerakote is again proving itself as being chosen by more firearm manufacturers than any other firearm finish. In a March 2012 article of Shooting Times by Eric R. Poole titled "Individual Carbine: At Uncle Sam's Request, the LWRC M6-IC applies new architecture to the AR concept", Cerakote's Patriot Brown gun coating is featured as the selected firearm finish for the LWRC M6-IC.
The article states, "Meet the LWRC M6-IC. The first thing you'll notice about it is that it's almost all tan. LWRC calls it Patriot Brown. Not exactly Flat Dark Earth, this color falls within the various desert tones. The interesting fact is that it was developed in response to a specced requirement written in the Individual Carbine (IC) solicitation. The rifle has to be a color in the camouflage scheme other than black. Further, the rifle has to have less of an Infrared (IR) signature than the M4, so LWRC worked with Cerakote who already had experience in IR-absorbent finishes to come up with this heat-resistant solution."
You can download and read the entire article at http://www.lwrci.com/articles/STMP-120300-LWR.pdf